Intimate-Beaut Whiter Cream
Don't we all want perfect underarms? Worry no more, you've come to the right place. We will help you treat those unwanted dark spots in a very easy way! 
Your underarms should naturally be about the same shade as the rest of your skin. But sometimes, the skin in the armpits can turn a darker hue. Dark underarms usually aren't a sign of anything serious, but some people may find them embarrassing  especially during tank top and swimsuit season.
 Brighten and smoothen your skin with this Intimate-Beaut Whiter Cream!
Our Intimate-Beaut Whiter Cream is completely safe and works for whitening any discoloration in your preferred area. In a short day of three, you'll absolutely see visible and amazing results.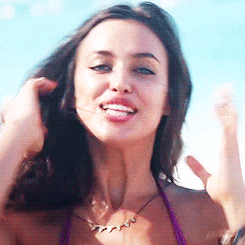 This cream is enriched with multiple natural fruit extracts that help lighten dull armpits, firm, repair rough pores after hair removal, moisturize and soothe the underarm skin, making it look fair, smooth, soft and bright. It helps remove underarm odor and keeps the skin fresh and soothed. The product has mild properties and causes no irritation even if used after hair removal. 
PRODUCT FEATURES:
Help to dilute the axilliary dull,repair thick pores
Contains a variety of extraction essence 
Easy and Safe
It removes dryness and brightens the skin
Reduces Production of Melanin in Elbows and Knees zone
After cleaning the skin, take appropriate amount of the product
Evenly apply to the skin
Gently massage to absorb (Recommended usage of twice a day.)
PRODUCT SPECIFICATION
Net Weight:

 50g
Package Size:
1cm x 1cm x 1cm (0.39in x 0.39in x 0.39in)
Package Include
*1pc Whitening Cream
It's also perfect and effective to use for elbows, knees and other parts of the body that has dark spots! 
THINGS TO REMEMBER:
Please put the product out of the children's reach.
External use only, avoid eyes.
Stop using if you feel any uncomfortable
Please place in a cool and dry place, avoid high temperature or sunshine.