Unleash your inner animal with these awesome animal paw socks!
Soft and very comfortable, the socks are made from an easy wearing polyester fabric with the amount of stretch you want. Best of all they are machine washable. The animal paw socks are a perfect addition to an animal costume, a furry-type situation, or just a way to be a weirdo around the house.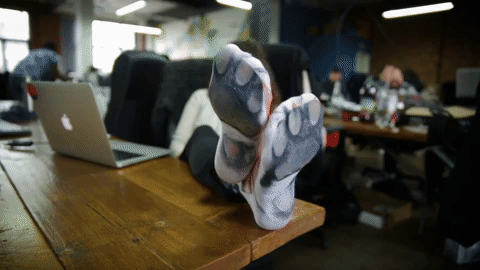 These unique animal feet socks have HD imagery printed on all sides of the sock that makes it look like you actually have animal feet. The top of your feet will look like the top of the foot of a cat, horse, eagle, etc, whereas the bottom of your feet will look just like the bottom of the animals feet. So no matter what angle someone views your feet, you'll always be considered a weirdo.
Features:
100% Polyester Socks
Wide Variety of animals to choose from
Step up your sock game today!

Unisex one size fits all
Package Include:
1 pair of Funny Animal Paw Socks